Check out the wide variety of projects and products available for your congregation. Many items in the portfolio are ready-made, but resources may be modified and projects custom-designed as well. Have an idea for a project that you don't see here? Tell us what you're thinking and together we can work something out.
WORSHIP-RELATED PROJECTS AND RESOURCES
Add some flair to your service with a touch of drama. I can provide brief or sermon-length monologues and dialogues, plus short comedic or dramatic sketches, readings for multiple voices, or other elements to express your worship themes in a refreshing way.
Enhance your congregation's worship experience with short movies related to the liturgical season, the lectionary readings, or themes specific to the day or to your parish. Stand-alone videos are available, or with a little lead time I can create custom videos to meet your particular needs.
Need a call to worship, litany, prayer, or other element for your worship service? Use one of these.
PULPIT SUPPLY (Where Available)
If your church is located within a 75-mile radius of Westerville, Ohio, Bob Turner is available to preach on a Sunday when your pastor is unavailable. Bob requires at least one day's notice. When possible, he will preach a sermon related to one of the lectionary texts for the day.
Keep your worship service running smoothly with a crisp, clean slide show that includes song lyrics, responsive readings, images or notes to accompany sermons—everything you need for a seamless worship experience. The show can be combined with announcements and liturgical shorts for a paperless, digital worship "bulletin."
WEB CONTENT AND MANAGEMENT
Need someone to help you set up, create content for, or manage your web site? Just provide the information and we will do it for you.
ANNOUNCEMENTS SLIDE SHOWS
Keep your congregation informed about upcoming events and special moments in the life of your church with these self-playing, looped slide shows. Can be displayed on a video screen or monitor in a foyer, narthex, or sanctuary, and can be easily added to a web site or Facebook page.
Tell your folks what's going on ... with our help. You supply the content, we put everything together in a clear yet stylish format. Electronic and print versions available.
Crunched for time and need an essay, devotion, or reflection for inclusion in a church newsletter or other publication? Relax and use one of these ready-made items.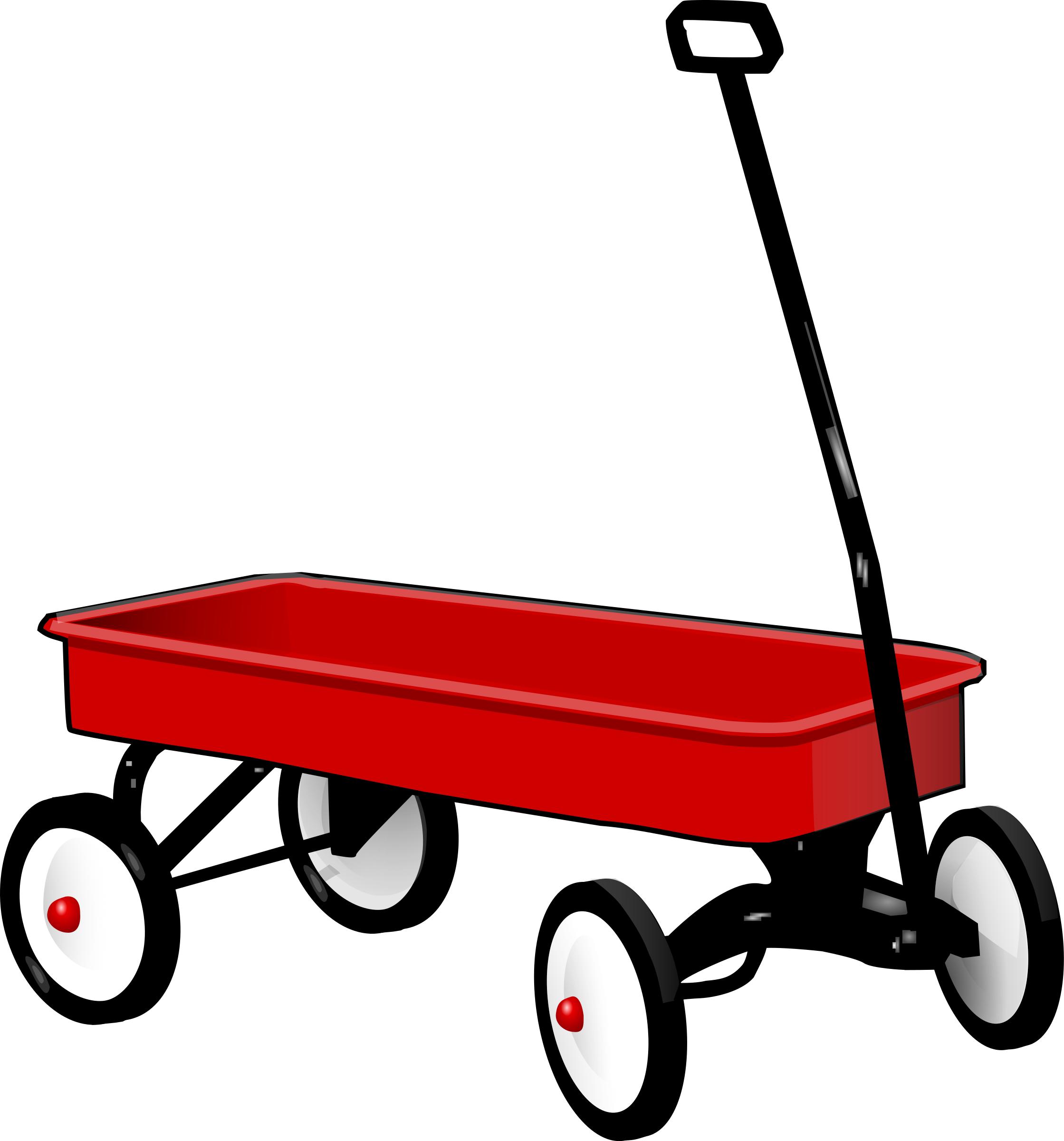 Custom-made three-panel brochures, full- and half-page flyers, posters, welcome-to-the-neighborhood postcards, and more! You provide the details, we design an eye-catching product to your specifications.
It's always a good practice to put something in the hands of first-time visitors to give them a quick introduction to your church. We provide a welcome message, contact information, and a response card, all arranged in a small, easy-to-carry folder.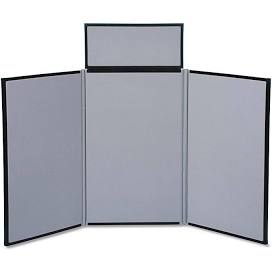 If you have a three- or four-panel display board, we can design a neat and welcoming arrangement to introduce your church to newcomers. Lamination and Velcro fasteners included.
RESOURCES FOR READING AND STUDY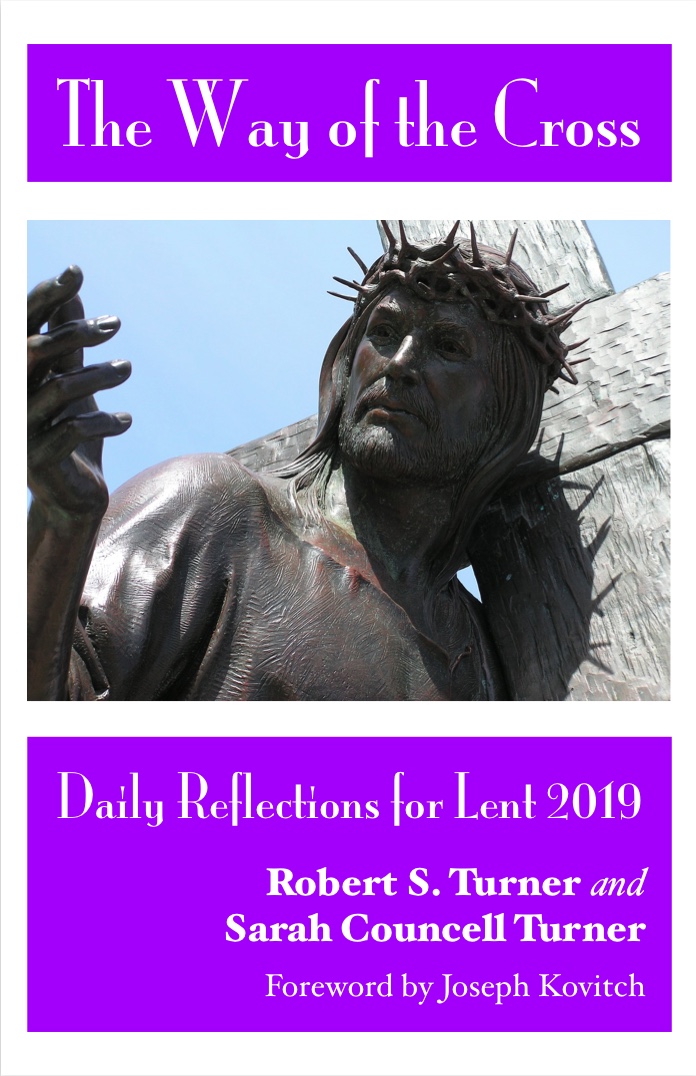 A collection of daily reflections on the Advent and Lenten seasons, based on the readings of the Revised Common Lectionary or another guiding theme. All entries written by Robert S. Turner or Sarah Councell Turner. A perfect way to help your congregation prepare the way (Advent) and walk the way (Lent) of the Lord.
Robert S. Turner is the author of the book Our Father Who Aren't in Heaven, published by Wipf and Stock in 2015. Available in paperback, Kindle, and other e-book formats.
Our Father Who Aren't in Heaven is an ideal book for a church study group—Sunday School, Lenten study, and so on. Robert S. Turner and his wife Sarah Councell Turner devised a set of discussion questions to facilitate your study. Sold separately from the book, for a very nominal fee.
HOLY WEEK
Excerpts from the three video shorts in the 808Turner Studios Holy Week collection: Palm Sunday: The Upside-Down Kingdom, Maundy Thursday: A Weird Name for Love, and Good Friday: The Way of the Cross. Each is available individually for $50, or get the entire bundle for $125.
BAPTISM
Excerpts from the 808Turner Studios production, Baptism: The Waters of Life.
Excerpts video running time — 1:40
Full video running time — 4:39
PENTECOST
Sunday, May 20, 2018, is Pentecost. Why not make your worship extra special with another liturgical video short from 808Turner Studios—Pentecost: Covenant and Harvest? Watch excerpts from the video here, then click the button below to buy your copy.
Excerpts video running time — 1:34
Full video running time — 7:13
WEB CONTENT AND MANAGEMENT
With two decades of experience building and managing web sites, I have the skills to help you create or improve your own site. I am completely self-taught, and I know how to talk to you in English, rather than computerese. My experience runs from software such as Apple's iWeb (back in the day) and Microsoft FrontPage (way back in the day), and online platforms Squarespace and Wix. I have created six different web sites and managed and created content for three others.
I can provide as much or as little assistance as you need, from building a site from scratch to keeping your existing site up-to-date. Just provide me your content and I will do the rest.
ANNOUNCEMENTS SLIDE SHOWS
"In Our Father Who Aren't in Heaven: Subversive Reflections on the Lord's Prayer, published in 2015 by Wipf and Stock, author Robert S. Turner presents a political reading of this most famous of prayers. The book explores how we can encounter a God who has left the divine hammock empty and cast God's lot with humanity and the rest of creation. A renewed understanding of the Prayer may have the capacity to transform the world. These subversive reflections on the Lord's Prayer may have the capacity to transform the reader as well."
— from the back cover
The book is available directly from the publisher, in paperback and eBook formats.
Amazon.com also carries the book, in both paperback and Kindle versions.
For signed copies, please contact the author directly.
Debts or Trespasses? Discuss.
Robert S. Turner and Sarah Councell Turner have developed a series of discussion questions to guide individuals or groups who wish to study Our Father Who Aren't in Heaven. Each chapter has a set of three to five questions related to its content; the questions are open-ended to encourage reflection and conversation. To view an abridged version of the guide, click on "View Sample" below.
To order, click on "Request a Study Guide" to send an order request, and we will respond via email to make payment and shipping arrangements. The cost is $3.00 each, plus shipping and handling. We offer discounts for bulk orders.
Note: the study guides are only available from the author. They cannot be ordered from Wipf and Stock or Amazon.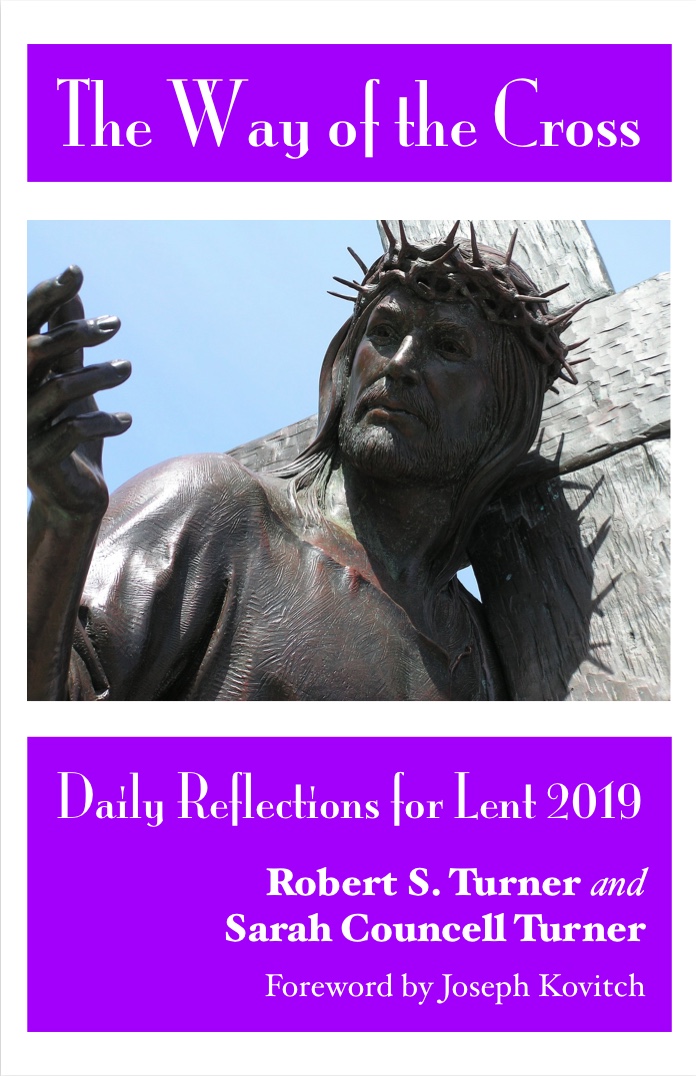 Looking for devotional writings for the seasons of Advent and Lent, but frustrated by the scarcity of options that are intellectually sound and theologically progressive? Look no more! These devotions, all written by the Turners, meet those requirements, and are beautiful and inspiring to boot. The entries may follow the Revised Common Lectionary readings, or may explore a theme, depending on the year.
Click the button below to view a sample of the 2018 Lenten booklet, then order copies for yourself and your congregation. $5.00 each, with discounts for larger orders.
"The Way of the Cross: Daily Reflections for Lent 2019" is available for pre-order now! All devotional reflections are drawn from the daily readings in the Revised Common Lectionary (Year C).