The Way of the Cross: Daily Reflections for Lent 2019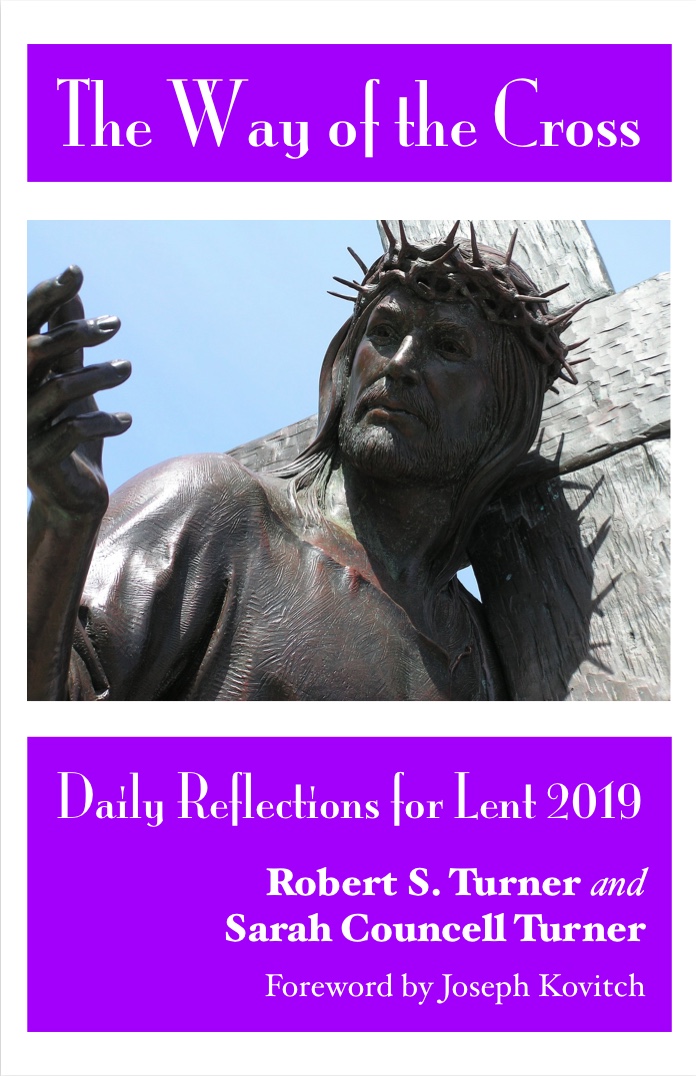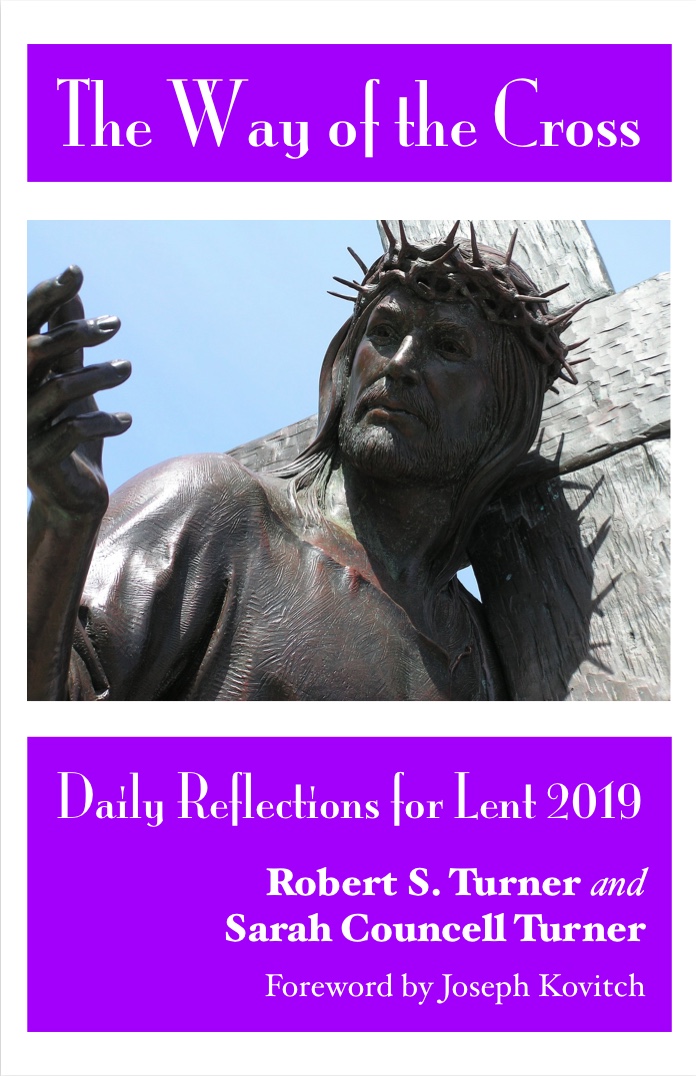 The Way of the Cross: Daily Reflections for Lent 2019
808Turner Enterprises offers another in their series of seasonal devotional books, this time for Lent 2019. The devotions are based on the daily readings from the Revised Common Lectionary. Written from a theologically progressive perspective by Robert S. Turner and Sarah Councell Turner, with a foreword by Joseph Kovitch.
1–10 books: $8.00 each; 11 or more: $7.50 each
The devotional readings in this book are designed to help you walk with Jesus on the way of the cross during the season of Lent. The authors hope that the readings will challenge you and comfort you, that they will appeal to your mind and touch your heart, that you will come away from your time of devotion with a greater understanding of the Scriptures and a deeper commitment to following the Way of Jesus Christ.
It is our wish that these devotional reflections will be a blessing to you during the Lenten season, as we walk the way of the cross with the Lord Jesus Christ.
Order by March 1 to be sure to get your books in time for Ash Wednesday, March 6. The books cost $8 apiece for orders of ten or fewer; order eleven or more and get them for $7.50 each.